Sun Commercial Roofs is a full service commercial and industrial roofing company. Founded in 1988 and a certified woman-owned business, we have grown to become one of the largest roofing service providers in North Texas. Our success formula is simple: we combine old-fashioned business values with modern roofing technologies and a collaborative team approach.
Our services include commercial roof repairs, roof asset management, re-roofing and new construction for all major commercial roofing systems, including: TPO, PVC, EPDM, mod bit and sheet metal. From office complexes to resorts to cold storage buildings, our team has the experience and resources to provide each customer with the right roofing solution to fit their needs, challenges and budget.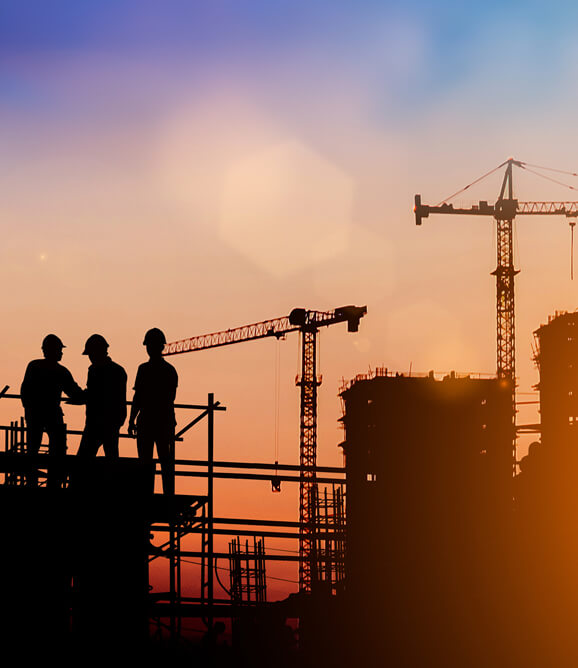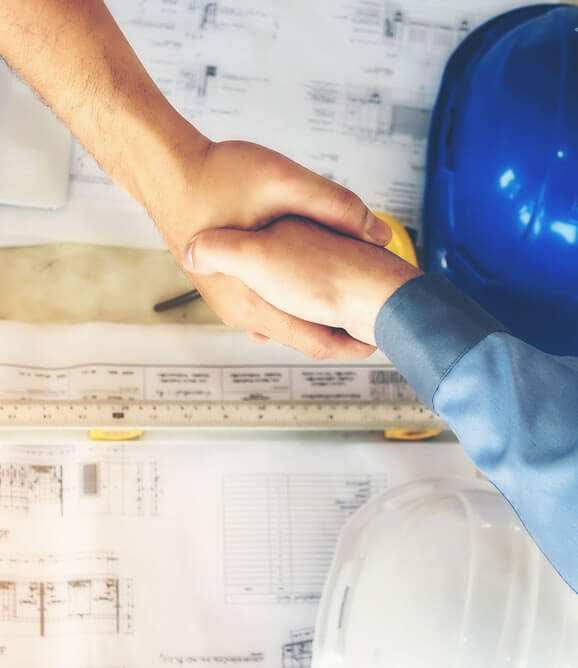 We believe that happy employees create happy customers. That's why we have worked hard to create and safeguard a culture where every team member is valued and shares our company's commitment to personalized service, quality craftmanship and a team approach.
Our Commitment to
Safety and Training
Sun Commercial Roofs has a solid track record and deep experience in the commercial roofing industry. Grounded in this stability, we are also committed to constant growth, learning and being at the forefront when it comes to technology, safety, products and processes
We have a safety director on our team, a job-specific safety plan for each project and conduct weekly job site safety inspections. All of our field foremen have completed OSHA 30-hour training, and our remaining field personnel are OSHA 10-hour certified. We also conduct regular, ongoing training sessions, including fall protection and product training. Additionally, our foremen lead weekly "toolbox talks" that cover seasonal and project-related trainings.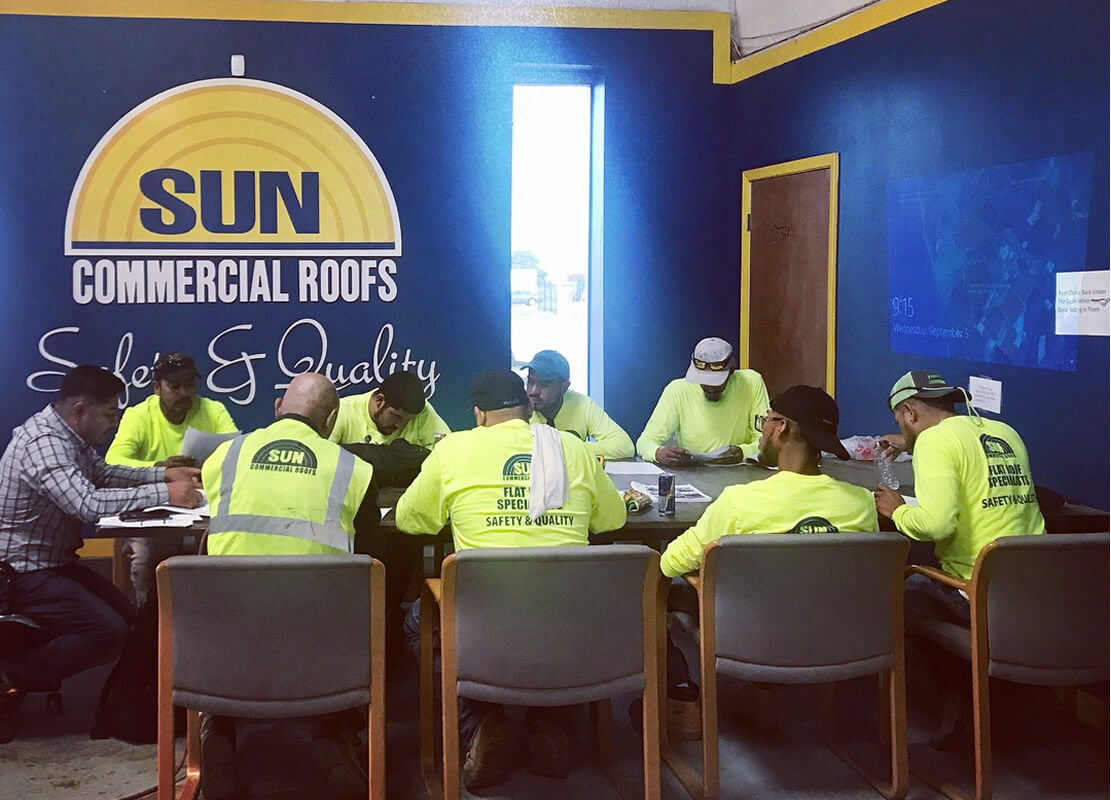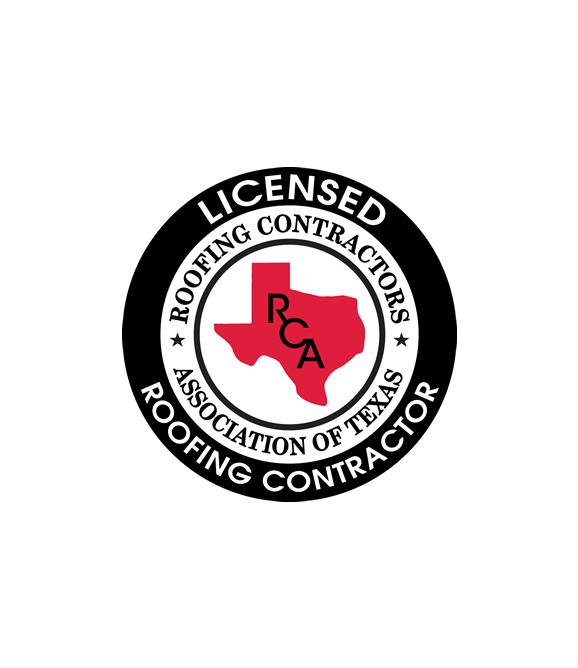 The state of Texas does not require a license nor do they have a licensing mechanism for roofing contractors. However, the Roofing Contractors Association of Texas (RCAT) has a voluntary licensing program that we proudly take part in,
and we hold a commercial roofing license in Texas through RCAT (License # 03-0385).
In addition to Texas, we're also licensed in the states of Louisiana, Oklahoma, Colorado, Arkansas, Alabama, Tennessee, Kentucky and New Mexico.
Our field operations management team members have, on average, 25 years of industry experience, and our foreman average 15 years. Most of our crews have been with us for 5-10+ years, and the vast majority of them are employees. Collectively, our team is committed to best practices, work well with others and embrace a collaborative approach to solving roofing problems and roof replacements.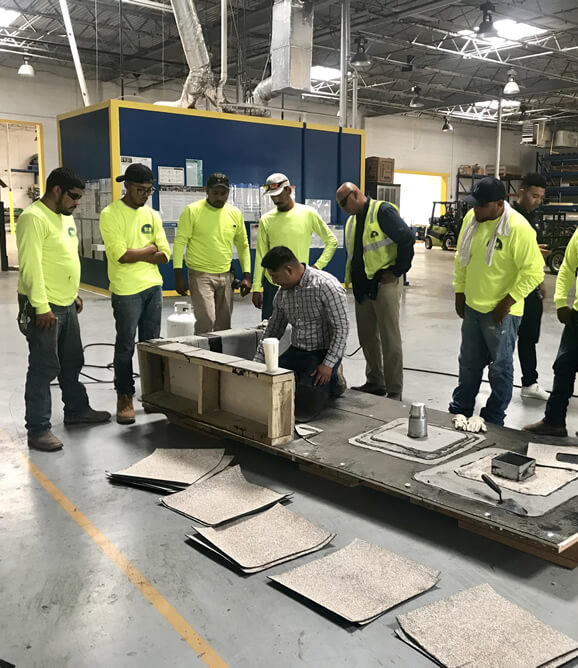 Cold Storage and Complex Project Specialists
Sun Commercial works on all types of commercial buildings – from simple to complex – and we have extensive experience and special knowledge with cold storage facilities and other buildings that involve sensitive operations, such as food processing plants, refineries and medical facilities.
Learn more about our cold storage specialty.